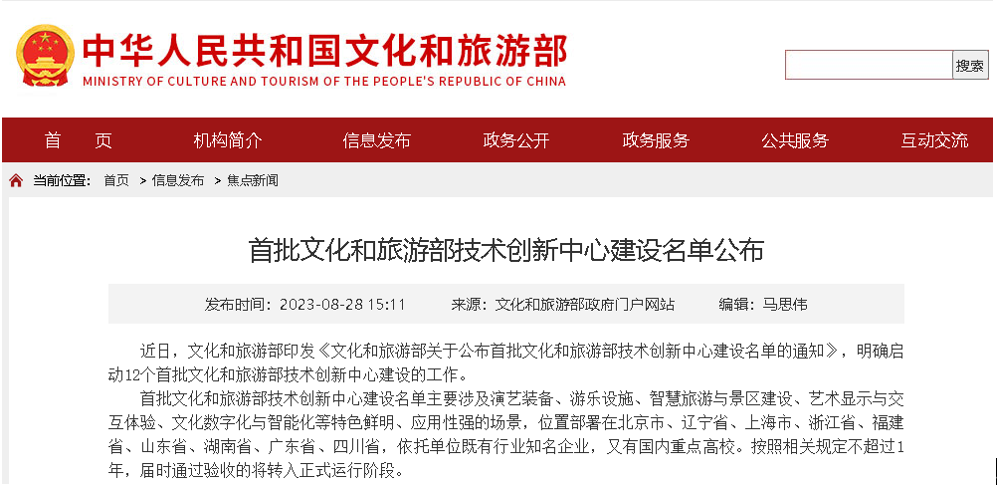 On August 28th, the Ministry of Culture and Tourism issued "Construction list of the First Batch of Ministry of Culture and Tourism Technology Innovation Centers". Good news! The "Immersive Sound Culture and Tourism Ministry Technology Innovation Center"jointly constructed by Soundking and Zhejiang Conservatory of Music was one of 12 cells on the list.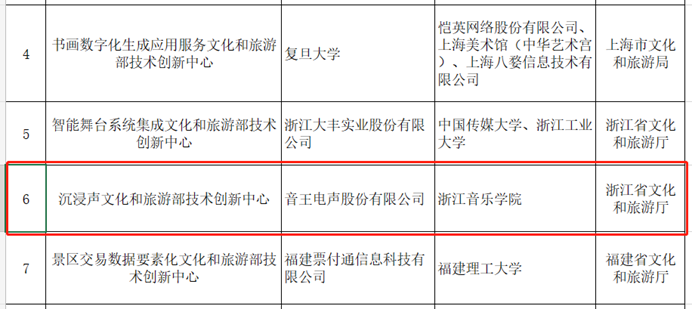 Screenshot of Official Announcement
Innovation Center Medal
The Immersive Sound Culture and Tourism Ministry Technology Innovation Center constructed by Soundking aims to promote the development of new scenarios and applications of immersive sound in culture and tourism to solve the key issues of technical standards uncompletion, hardware and software industrial ecology inperfection, and low content production efficiency, trying to implement technological innovations in optimization on directions of immersive sound hardware and software technological chains, technical standards about immersive sound, and content production tools and processes. Our goal is to realize the engineering and industrialization of immersive sound in the new applications of the hatched cultural and tourism industry, and to promote the popularization and application of immersive sound technology.
After the project was fully completed, this technology innovation center will bring together a group of professional talent teams with profound knowledge and strong technology development ability, to jointly accomplish national and provincial scientific research plan projects, to create a group of domestic high-end cultural and tourism equipment with international competitiveness.
Picture of the Soungking Group
As a manufacturer of innovative technological solutions for audio and video systems with independent intellectual property rights at home and abroad, the Soundking Group has set up R&D bases in the UK, Germany, Australia and the US, innovation R&D centers in Beijing, Shanghai, Shenzhen, Guangzhou, Ningbo, etc., and has a R&D team consisting of hundreds of scientific and technological talents, PhDs and specialists in different fields, for instance, digital electronics, digital audio and software.
Taking this selection as an opportunity, Soundking Group will continue to adhere to the development driven by scientific and technological innovations, making effort in providing services transformed by excellent technological innovations and results, to launch the high-quality development of the cultural and tourism industry. In the future, we will continue actively participating in the process of the Center to jointly promote the scientific and technological innovation and development of the cultural and tourism industry, to lead the development direction of advanced audio and video innovation technology, and to make greater contributions to promoting the scientific and technological progress of tourism industry and Chinese cultural.