On May 22-25, 2023, the 21st Guangzhou International Professional Light and Sound Exhibition was grandly opened at the Canton Fair Complex.
As an intelligent manufacturer of innovative audio and video technology solutions, Soundking will present multiple high-tech audio and video integrated products, starting from the overall development of audio and video, displaying various demand related technological achievements, showcasing technology innovation products with strong pertinence and high user integration.
During this exhibition, a total of seven exhibition areas will be launched, including intelligent conference, digital electronic products, linear array and combined speakers, engineering speakers, intelligent LED touch screens, intelligent IoT Cloud Platform, LED special adjustable directional surround screen sound system.
ⅠIntelligent Conference Display Area
The exhibition area includes intelligent conference system and paperless conference system, which are high value-added products that comprehensively apply the scientific and technological innovation of Soundking. It will change the existing traditional conference system partitioning pattern and create an unattended innovative high-tech conference system.
Ⅱ Digital Electronic Products Display Area
There are various audio class digital electronic products in the exhibition area, including adaptive sound field processor, multi track recording digital mixer, etc., allowing sound to truly achieve what you see is what you get.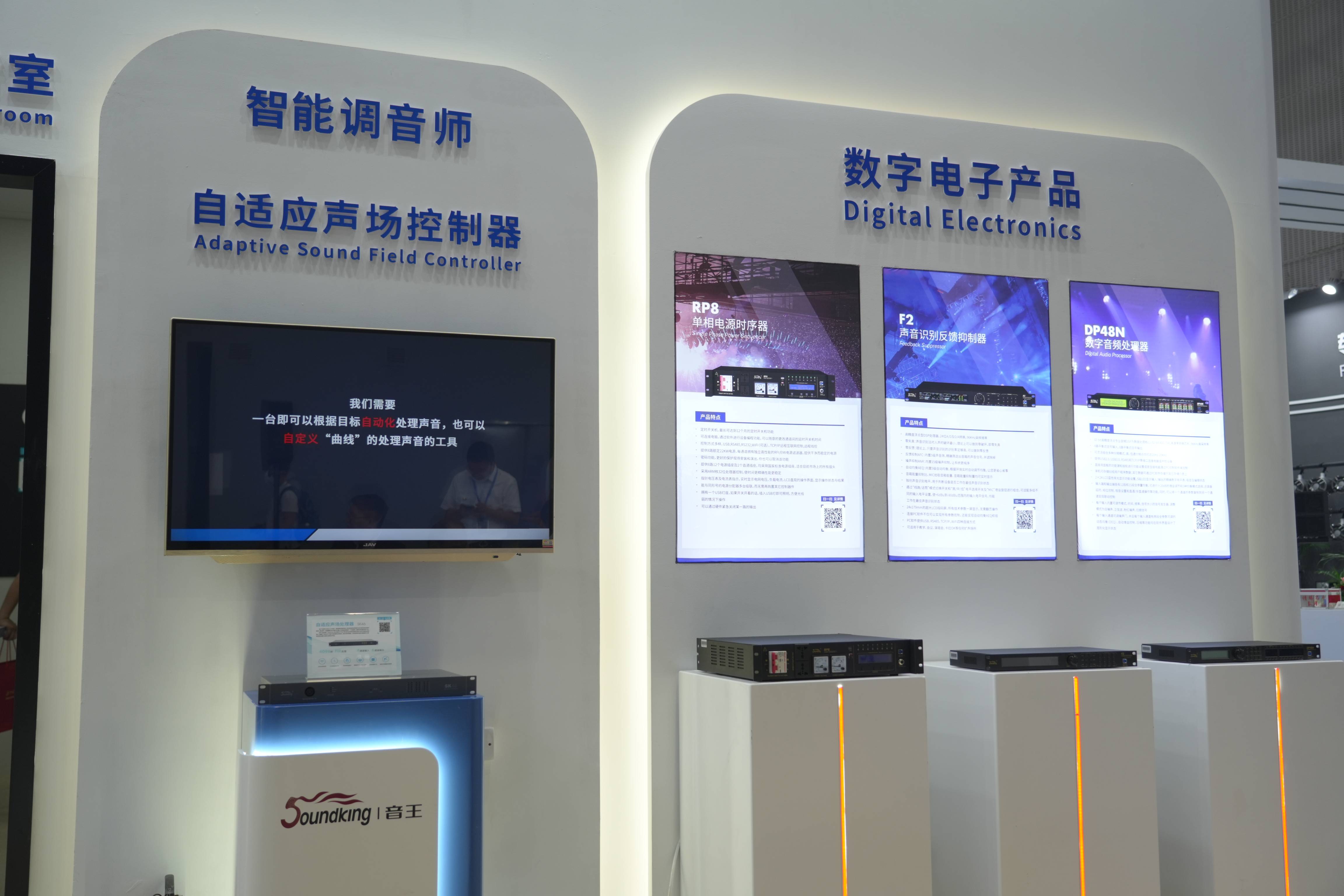 Ⅲ Linear Array and Combined Speakers Display Area
Multiple triple frequency line array sound systems, active coaxial line array sound system, and wireless microphone combined sound system perfectly cover the needs of various professional audio scenarios.
Ⅳ Engineering Speakers Experience Area
The engineering speakers experience area includes a series of speakers includes coaxial ceiling mounted speaker series, conference-specific multi directional passive coaxial speaker, and column speakers, which can be widely used in different occasions such as conference rooms, classrooms, shopping malls, etc.
Ⅴ Intelligent LED Touch Screens Display Area
Intelligent LED touch screen is a simple, modular, data visualized innovative technology integrated product. It has powerful functions, high integration, and simplified operation. It is an excellent overall solution for audio and video systems.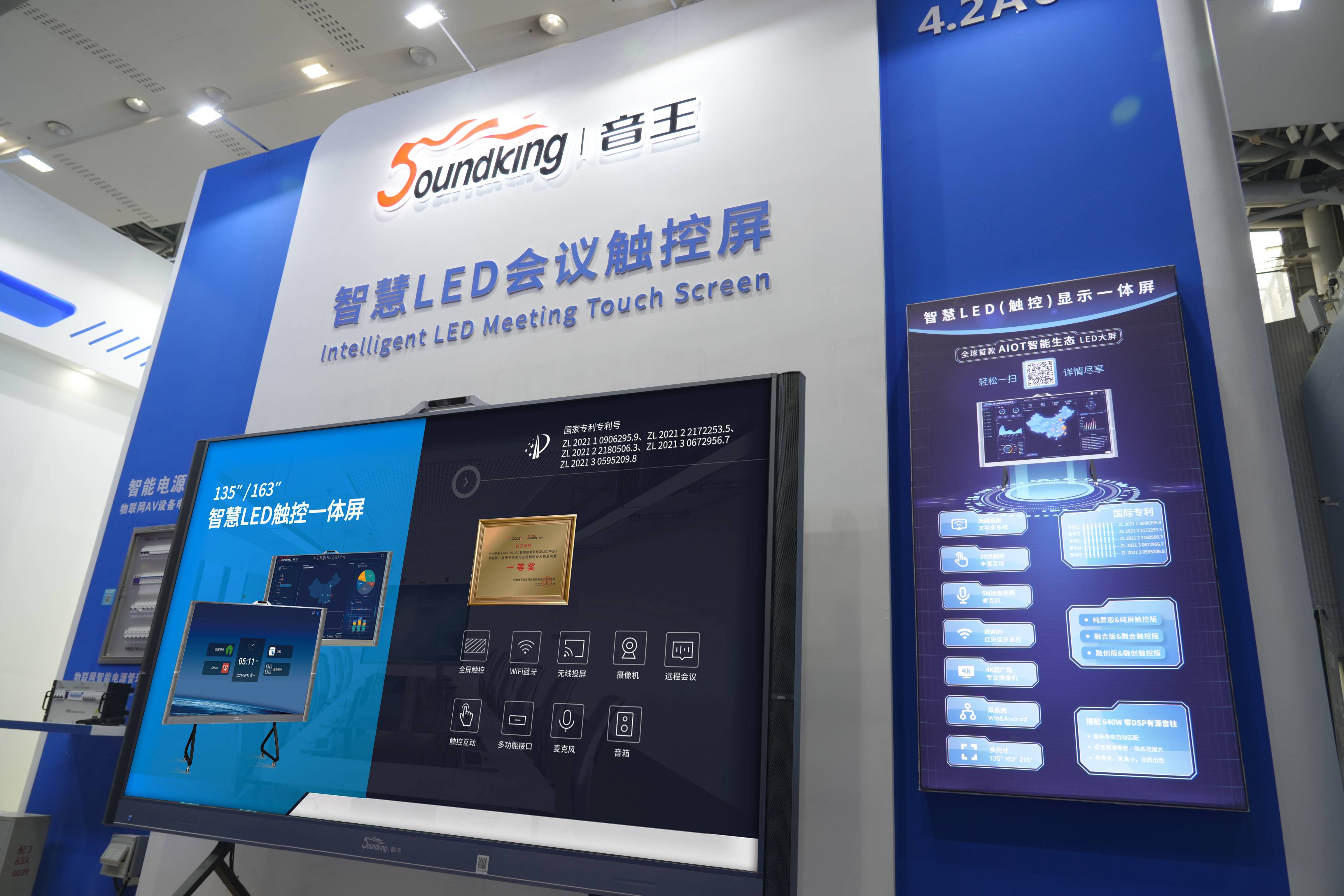 Ⅵ Intelligent IoT Cloud Platform Display Area
The Soundking IoT cloud platform is a cloud computing system platform that integrates multiple functions such as remote IoT control of devices, remote debugging of devices, and big data analysis. It meets different application scenarios and usage modes, and is suitable for various device terminals.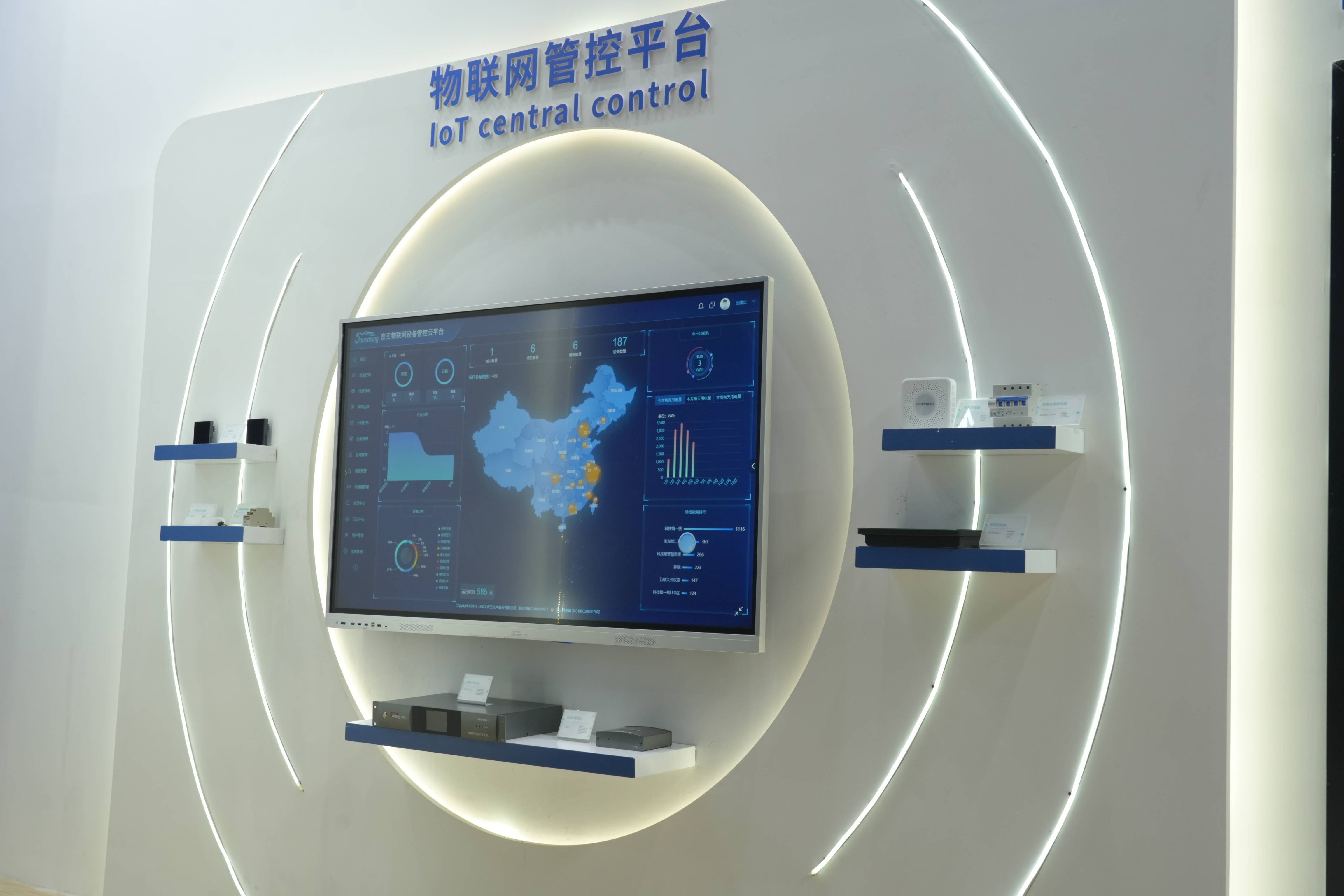 Ⅶ LED -Specific Adjustable Directional Surround Screen Sound System Display Area
Tailored for LED screens, the sound system achieves a sound field environment of "all is heard but not seen", truly integrating audio and video systems perfectly.