On April 21 to 23, the 81st China Educational Equipment Exhibition will be held in Nanchang Greenland Expo Center, Jiangxi Province. Soundking Group will meet you in the charming Jiangxi. In this exhibition, focusing on the high-quality development of future education, we have carefully rolled out numerous smart education technology innovation achievements, which are presented in the form of live experience, in order to provide more valuable system solutions for the majority of partners, create stronger market competitive advantages, and achieve multi-party win-win results.
During this exhibition, we will launch eleven exhibition areas
1. AI body language system display area
2.Intelligent conference system display area
3.Smart campus system display area
4.Digital electronic products display area
5.Digital expansion system display area
6.Cloud public broadcasting system display area
7.Smart voice coaching room display area
8.Smart LED touch screen display area
9.Smart internet of Cloud platform display area
10.Smart power manager series display area
11.LED dedicated adjustable pointing ring screen audio system display area

Soundking Booth
During this exhibition, we will also show six major scientific and technological innovation achievements:
The classroom adaptive sound pickup amplification system
Specially developed for the school multifunctional adaptive pickup amplification system, you don't need to carry a microphone in the classroom, walking randomly around the room can achieve a clear and natural amplification effect.
Smart things blackboard
With touch control and LCD display, without relying on chalk, the traditional teaching blackboard and intelligent interactive experience can be seamlessly connected, creating a teaching environment with low dust, high protection and high frequency of operation.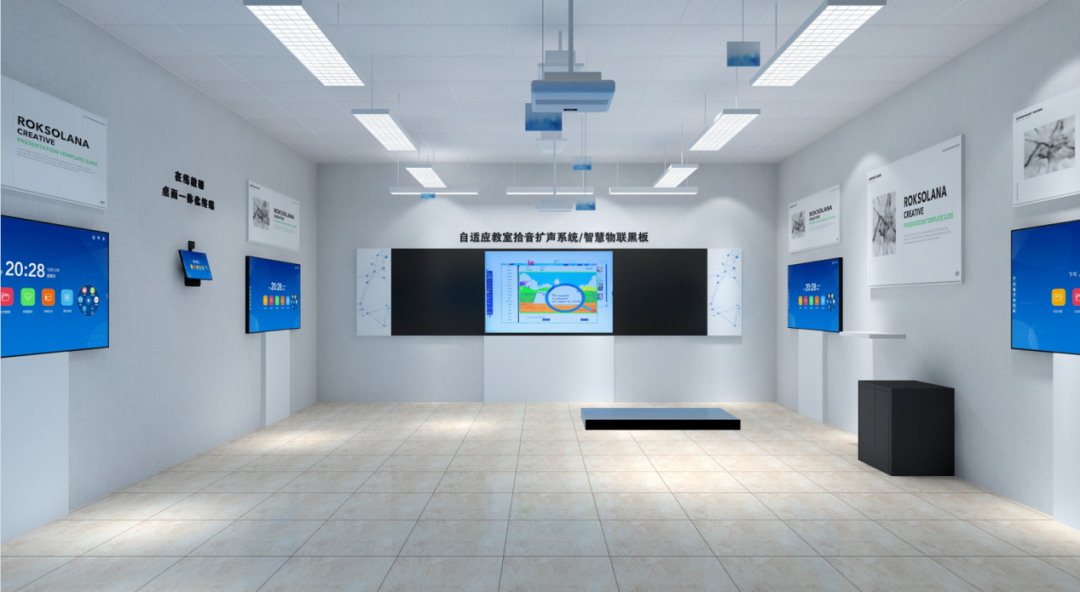 Smart voice coaching room
Suitable for various schools, music classrooms, remote coaching rooms, etc., to create a superexcellent learning space away from interference.
LED screen special ring screen coaxial adjustable pointing array sound system
Specially customized for LED screen, to achieve "only hear its sound, without seeing its type" listening environment, really perfect integration of audio and video systems.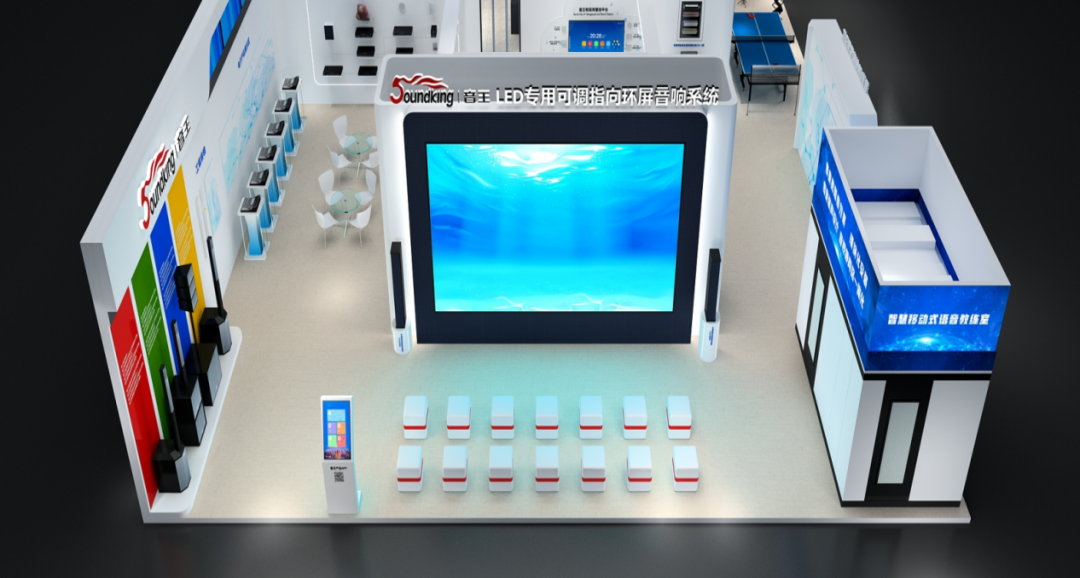 Intelligent adaptive sound field controller
Adopt FPGA high level real-time FIR acoustic phase calibration technology, is worthy of the name of the "intelligent tuner".
AI body language system
Table tennis, badminton, tennis, electric piano, electronic drum, Chinese Zither and Air film Pavilion complex AI technology exhibition.
In addition to the eleven major exhibition areas and six major scientific with technological innovation achievements, we have prepared a wealth of experience activities and exquisite gifts for this exhibition of higher education equipment, waiting for your visit!
A guide to the live exhibition
01 Time arrangement
April 21-23,2023
02 Booth address
Booth A3004, Hall A3, Nanchang Greenland Expo Center
We sincerely invite you to visit Soundking exhibition for guidance