September 5, by the Central Propaganda Department, the Central Internet Information Office and other departments jointly organized the opening ceremony of the 2022 National Network Security Publicity Week and Network Security Summit Forum held in Hefei City, Anhui Province Binhu International Convention and Exhibition Center.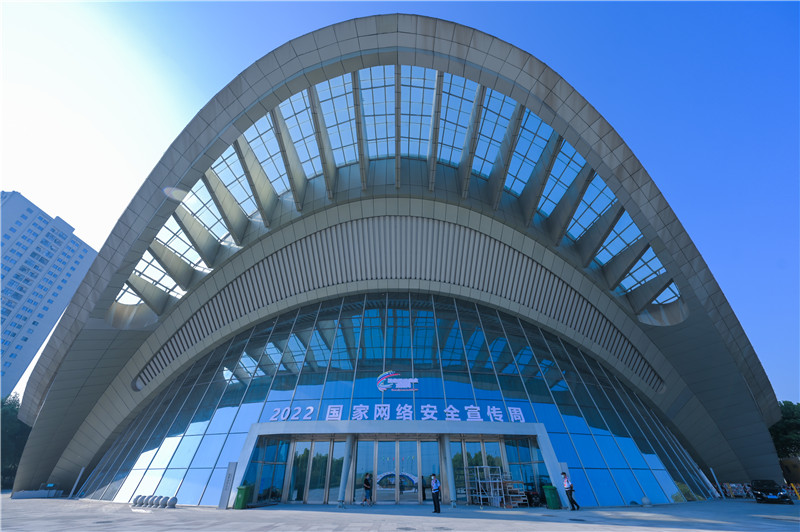 With the theme of "Cybersecurity for the People, Cybersecurity by the People", the 2022 Cybersecurity Awareness Week aims to widely publicize cybersecurity knowledge and skills and raise the awareness of cybersecurity for the whole nation, starting from September 5 and ending on September 11.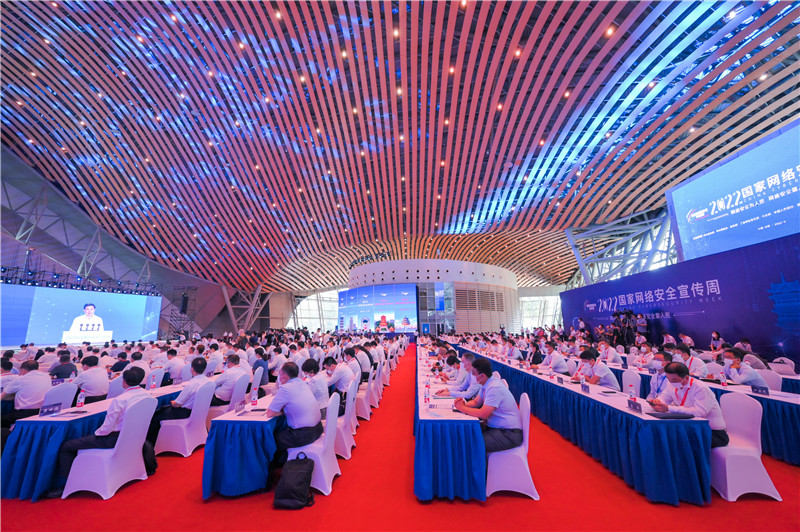 In order to ensure the smooth conduct of the opening ceremony and the Cyber Security Summit, all preparatory work in the venue was carried out with high specifications and requirements, especially the audio reinforcement system, which determines the fluency and integrity of the meeting, was more stringent in design and selection. Ltd. to provide sound reinforcement system design, integrated audio equipment, installation and commissioning, and technical support for the event venue.

The opening ceremony and cyber security summit forum was held in the login hall of Hefei Binhu International Convention and Exhibition Centre, which covers an area of more than 8,000 square metres.
SoundKing Group specifically for this event to provide a three-way line array speaker G310H, line array subwoofer GL218S, stage reverberation speaker V15, plastic shell line array speaker GL206A, line array active subwoofer GL206SA, digital power amplifier, intelligent sound field controller ASC48, mixer, microphone and other more than 20 products to ensure the success of this meeting held.
In recent years, SoundKing has undertaken many major domestic audio and video projects and received praise from peers and experts at home and abroad. In particular, we have designed, constructed and commissioned some key projects for international and domestic events, such as the Beijing Olympic Games, Shanghai World Expo, Hangzhou G20 Summit and Xiamen BRICS Conference, which have been praised by the Party and State leaders for many times.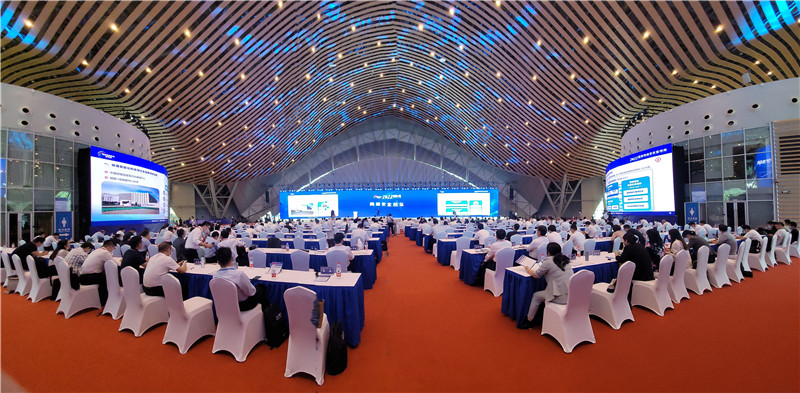 In the future. SoundKing will continue to uphold the original intention, in the wave of national digital transformation and city wisdom empowerment of new infrastructure, contribute to the social awareness of cyber security and protection skills, insist on building a cyber security ecological matrix, promote the national strategy of cultural and technological strengthening, take up the emerging technology to ensure the development of national security as a corporate responsibility and mission, escort the intelligent and safe society!